Allison Champion
Licensed Marriage & Family Therapist
Certified Sexual Addictions Treatment Provider
 Certified Telemental Health Provider
Meet Allison
Since 2009, Allison has worked as a licensed Marriage and Family Therapist providing therapy to individuals, couples, and families. She's studied sexual addiction and treatments since 1994. With her education and experience, she brings high-quality care to clients through convenient online therapy sessions, ensuring comfort, safety, and privacy.
In her practice, Allison offers a variety of services including Christian sexual addiction counseling for addicts and family, survivors of sexual abuse, depression, grief, anxiety, other addictions, and life changes. In addition, Allison counsels Christians who are struggling in their spiritual walk.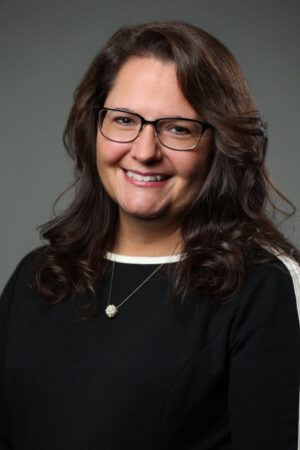 What can I expect from therapy
with Allison?
You can expect Allison to relate to you in a way that's compassionate, professional, and attentive as she provides Christ-centered therapy. In applying her knowledge and expertise to your situation, Allison will equip you with the tools you need to move from hurt to healing.
You can expect to learn practical skills and techniques to enable you to engage with your past and tend to current challenges. As you work toward healing guided by Allison's thoughtful and personalized counsel, you'll find yourself living a more fulfilling life centered on Christ and connected to others.
How will I benefit from therapy with a Marriage and Family Therapist?
Choosing the right therapist trained for your specific need is important, saving you time and money in the long run. The Licensed MFT (LMFT) takes rigorous course work focusing on relationships and dealing with the changes that occur as a result.  However, other therapists may only take one or two courses of their training in marriage and family issues. There are thousands of therapists working with marriages and families, but only about 12% of them are actually trained specifically in this area.  Allison is one of the 12% who has acquired the extensive training and supervision requirements qualifying her to provide these services.
This information does not discredit other therapists but is meant to be informative.
Education
Bachelor of Science degree in Psychology, Missouri State University
Master of Arts in Marriage and Family Therapy
Doctoral training in clinical psychology
Certified Sexual Addictions Treatment Provider (CSATP) through MidAmerica Nazarene University
Certification in EMDR therapy for negative experiences,   traumas, and PTSD
Certified Telemental Health Provider
Memberships
American Association of Marital and Family Therapy (AAMFT)
Missouri Association of Marriage and Family Therapists (MOMFT)
Mississippi Association of Marriage and Family Therapists (MAMFT)
EMDR International Association (EMDRIA)
Christian Association for Psychological Studies (CAPS)
American Association of Christian Counselors (AACC)
Certifications
Prevention and Relationship Enhancement Program (PREP), Christian PREP and Within our Reach
How To Avoid Falling for a Jerk or Jerkette to help single people discern the difference between healthy and unhealthy relationship patterns
Certified Prepare/Enrich Facilitator
Saving Your Marriage Before It Starts (SYMBIS) for premarital assessment and education
Certified Marriage Mentor
Love and Logic Educator to equip parents to effectively address challenges
Crown Financial Counselor to assist with budgeting and managing finances
Freedom In Christ Facilitator and Educator to provide Scripture-based support for spiritual healing and growth
The time is now. Take the first step on your healing journey.